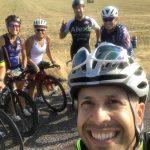 A lot of friends are asking what's so different for me this time around … well, I don't even know where to begin?! I've changed just about everything from pre-workout fueling, bike fit, new coach and just about everything in between!
But I think the biggest change has happened inside. I'm a different athlete today and doing this for different reasons… I'm having more fun than I have in several years, I'm embracing my gratitude for this sport and thankful for the unique individuals God has placed in my life to make a better version of myself and move me forward. I've laughed, smiled and enjoyed training more than I have since the beginning … my heart is back in the game. And that's an early season win!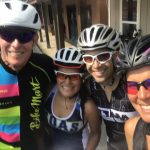 Yes, triathlon is an individual sport, but you can't do it all yourself. For me, not even close! The support and guidance I've received this season is unparalleled. I haven't even hit the big boy miles yet and friends have jumped in to go longer, pace me for intervals, meet extra early for runs and drive routes to scope safe places for me.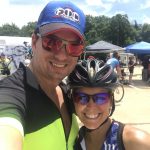 Not to mention a husband who takes care of me no matter the ask – calibrate my bike, pick up amino mix, run to TriShop… (all things I asked just this last weekend!) I feel so humbled and blessed to have these training buddies by my side and a hubby who continues to support my dreams.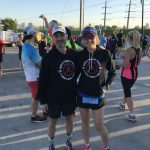 But soon it will be up to me… What do I need to do to be my best, to be great, on the IM course for 12 +hours? On the 70.3 course for 5-6 hours? Either way, I know Coach Tommy will get me there fresh, excited and ready to have fun giving MY best… and that's what it's all about. Tommy took me from a broken, tired 'about to give up on myself' type of person to a truly happy triathlete again. So, no matter what happens over the next few months I'm already so grateful for his coaching and leadership to get me 'here' 🙂
Triathlon can be overwhelming, exhausting and downright tiring! So, find your people, your 'family' , and give with all your heart  And never underestimate the importance of a great team, both in athletics and in life… … then the sky's the limit!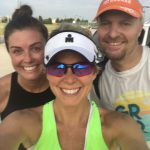 Use your God-Given talents to serve others. 1 Peter 4:10