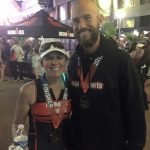 April 11th will be a day I always remember- it was the day I ran my first full marathon and declared myself a 'real runner' … my life continued to change when I met
Jason Soria
. He taught me to never (ever) give up, to follow your heart and to always reach for your dreams. He would say, "you need to believe in you, because I believe in you." We accomplished things together I never thought possible and I owe him so very much for getting me "here"… for making me a triathlete, for coaching me through this amazing journey!
They say change can be good?
Well I don't know about that, it can be really difficult at times! But historically the best athletes are the ones who can be honest with themselves about their weaknesses, work to develop a plan to strengthen those deficits, and then implement a plan to change things up! While I know my weakness (hello – BIKE!) I also need to gather the best resources to help me achieve my specific goals for the new season.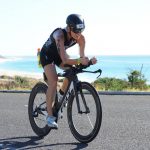 After a lot of research and prayerfully and carefully weighing my options, I connected with a new coach that will help me dial in the bike (with a crap load of data!) We recently laid out a plan that is conducive to my lifestyle and goals in the sport, and (again) is consistent with everything I'm doing with work, diet, sleep, mental and recovery. We're just getting started, but I can already feel a sense of fire back in myself and my workouts. We analyzed what seemed to work best for my training, recovery and racing – discussed where I fell short last season , and started a comprehensive plan of attack to improve upon those weaknesses. It's going to be a LONG road, don't get me wrong, but I feel I'm in the right place.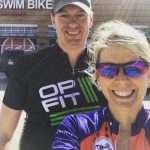 Going after another IM and jumping back into a demanding program again is scary, but I'm ready…. And I really couldn't say that a few months ago. I know I've talked about it previously, but training for an IM is a commitment and family decision – it affects the whole household! Paul has been my rock in this crazy sport from the beginning ….I can't thank him enough for his support to help me keep reaching for my
dreams
.
even if …
I go to bed at
8am
and fall asleep during Netflix
I miss date nights and social events because 'I just can't put it together'
I send him on emergency trips to TriShop for gear
I buy way too much vegan/organic/gluten free 'crap' on Amazon that I NEED!
I complain day in and day out about being tired and sore
I break the bank on massage's and body work
I eat every 30 mins
I live and die by 'the plan' and talk to my coach more than my closest friends
I'm a royal pain in the ass one minute, crying the next, then laughing .. all within 15 min span
While this isn't our first rodeo and we know what to expect, I know this season will bring its own new challenges and trials. But this man will stand by me, support me and pick me up when I fall. That's all the reassurance I need. Ironman is a team sport … and team Simon is back for another season! (with help from
coach Tommy
of course 😉 )
Here we go! Cheers to a
little
change…and
BIG 
dreams
.
To everything there is a season,
a time for every purpose under heaven.
Ecclesiastes 3