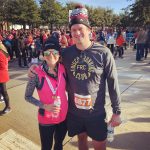 There are moments that mark your life – and as they're happening you already know it's going to change things forever… time stands still, your mind blanks, body freezes. The feeling overwhelms you, yet for a brief moment you give it all to God and just pray…You can't do anything but hold onto hope, grace and His mercy.. the event is very real, yet a dream
Life is now divided into two parts: the before and the after.
It's been two months now since Paul's accident and I can honestly say we're closer than ever. We've shifted our priorities and appreciate life in a brand new light. Sometimes God opens your eyes in a way you never saw coming, but was much needed in retrospect. We both decided to slow down, reflect, and take inventory of our lives. I'm excited to see what 2019 holds for us – both athletically, and as a couple as we continue to dream together and reach for new horizons.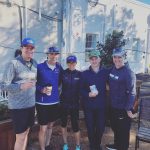 In August I turned 36 years old – which means I've been at this endurance gig for almost 8 years now. And the truth is I haven't had this much fun training, or been this excited to race in a LONG time! In addition to having Paul by my side for it all, I feel like I've found my 'training soulmates' on this journey! 🙂 it's been amazing in so many ways! But if I'm being honest, I don't know how much longer it will all last — or how much longer I'll want it to last? But…I'm going to ride the wave while there's still a lot momentum behind it!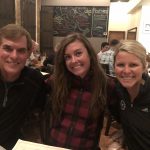 While I'm not the most athletically gifted athlete out there,  I have more drive and heart than most — and someday that will be enough. And when it is, I'll know it's time.
But for now, I'm hitting the pre-season workouts with Coach Tommy and planning 2019. Looks like I'll be at the start line of a few 70.3's this spring/summer with no full IM for over a year or so. Time to focus on some strength and speed- and some extra time with my hubby 🙂
I'm truly blessed by those people God has uniquely placed in my world to do life with … they always seem to show up just when I need them most.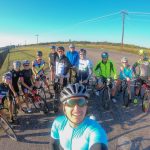 So remember, there's always something to be thankful for and to ride your own wave … you don't know how long it will last 🙂
When my heart is overwhelmed, lead me to the rock that is higher than I. Psalms 61:2