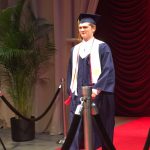 It's that time of year, it seems we all know someone who is graduating and taking the next step towards a big scary future!  For our family, it's no exception — my oldest nephew is heading to Michigan State next fall and while my blog tends to focus on athlete pursuits most of the time… it also focuses on goals, finding yourself and not being afraid to fail.  All things I hope to pass along to those in the class of 2018, especially our ConnorBoy….
__
Dear Connor,
The big day is here, you are a high school graduate!  This milestone isn't about just growing up, it's about being a grown-up.  We know you are ready and are so proud of you! 🙂
As your aunt, I know the magnitude that follows very well as it wasn't that long ago I went down this path. But I also know you have developed an amazing moral compass, staying grounded and humble.  You know that time with family is never wasted, that true friends should be cherished, that money doesn't grow on trees and that doors should always be opened for the ladies.  🙂
You have turned into the most caring, compassionate, well-mannered gentleman – we couldn't be prouder of the man you have turned out to be!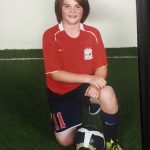 …I remember the day you were born, it was 'Meet the Team' night at Zeeland High School and I was cheering for ZHS when we heard you were coming.  It was such an amazing day, our first nephew, first grandchild, first baby! I was getting ready to graduate myself that year and now, looking back I feel like we grew up together the last 18 years.   You were there for my early marathons, triathlons and saw me try different jobs. I watched you 'graduate' from kindergarten, play little league, find your passion in soccer and climb through each grade nailing straight A's all the way.  And, do you remember the field trip we took to the Fish Hatchery – Aunt Jules got her high heel stuck in the dock!  (Luckily, I don't wear heels anymore :-)).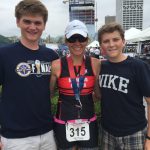 We might not know what the future holds, but I'm pretty sure we can make a few predictions…. I believe you will continue to soar, grow and stay true to who you are.  I can't wait to see what life planned for you!!
A few final thoughts from Aunt Jules…
Remember, there is no place like home – don't forget where you came from and who you truly ARE!
Remember no matter the situation, that you always have a choice.
Being broke in college is a rite of passage. Celebrate Ramen, EZ Mac and dorm food. One day you will look back and laugh about these days.
Life has highs and lows, embrace the highs and learn from the lows.  And remember, things always look better in the morning.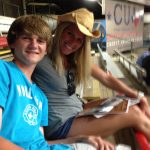 Sign up for intramurals, a frat, a group – something.  You'll meet your lifetime best friends in college.
Travel wherever and whenever you can, do it now, do it often!  (Hello, study abroad?)
Surround yourself with people who remind you of how amazing you are and avoid the ones that don't.
Wash your bed sheets. Please!
Don't look down on anyone unless you are helping them up.
Keep your dorm room open – be social!
Remember, success is not measured by your job, your education, how much money you have or what kind of car you drive. Success is determined by who you are, how you treat others and how you lead your life.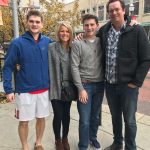 Try to NOT get arrested, but if you do – please call Paul
Study just a little bit harder than you think you need, you'll be glad you did later – promise!
Please use Uber/Lyft/etc when enjoying beverages!!
There are many things in life that will catch your eye, but only a few that will catch your heart… pursue those!  Let that define your major 😉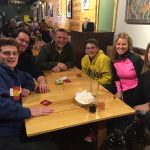 At your Uncle Jeff's graduation, in his speech he shared that his mom (Grandma Char) was like the wind beneath his wings.  The reason I bring this up is because I feel like you and Jenn share the same relationship.  It's something special — a bond that carries over the years and miles. 
So, my last reminder… call your mother! (and maybe your aunt too :-))
Congratulations ConnorBOY… we love you.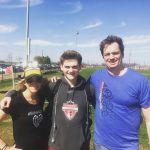 Jules & Paul
Above all else, guard your heart for everything you do flows from it. Proverbs 4:23