As tears ran down my face I saw Paul smile wide with the most excitement and joy I've seen on him since wearing #34…. he approached the finish line throwing his hands up as if to say, 'I did it!' And he sure did. 5 hours and 47 mins at Ironman Waco 70.3.. a huge finish and BIG PR! This day marked so much for him, for us, for our journey since his crash last September 2018. There's been a lot of ups and downs, learning moments and growth along the way…But we've come out the other side stronger than ever! It's with this reflection and faith in God's plan that I know we'll be able to tackle anything that's ahead…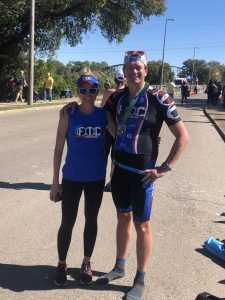 Many of you know I didn't race IM Waco to be there for Paul 100% … but I could also barely walk that morning. My plantar fasciitis had me down to a limp and was (is!) excruciating. I finally had to shut it down – #NoRunNovember is what I issued myself. (Turns out its going to be #NoRun3Months… but more on that later). I stayed positive focusing on strength, bike and swim (a lot of swim!) But within 10 days I was spiraling… my body KNEW it was missing the specific kind of endorphin rush I could only get from running. I also missed my friends … training sessions with my besties was the highlight of week. Injuries are awful to battle, then take away social meet ups or quiet dark mornings to mediate peacefully on the pavement… it's been paralyzing at the darkest.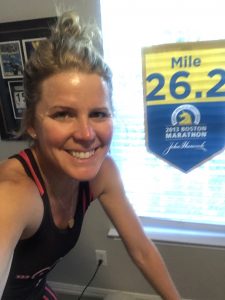 This has added up to some tough days – my migraines came back full force (more on that later) and I felt like the wind had been taken out of my sails. I have days I struggle to get going and stay positive (and that's not like me at all!) and training just isn't as exciting as it once was because I want to be with my tribe (hello boring indoor bike trainer and solo swim lane). I know I've been irritable and find myself complaining about pretty much everything to those around me because I never feel 'good', ever. (Oh Paul, so sorry!) Despite normally being social and outgoing, I find myself avoiding social occasions and interactions because I'm not fun to be around lately. There is no other way to put it – I've been feeling extremely off!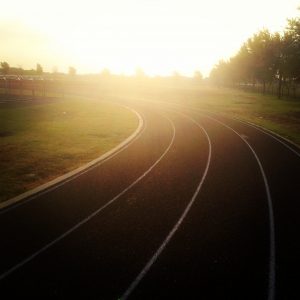 The mind body connection is CRAZY!! Running fuels my mind, body and soul and without it, I'm a bit lost … But, God has given me many people in my life to propel me forward and help find my way. You know who you are – I LOVE YOU DEARLY. And Coach Tommy has declared this off-season a swim block for me. And we're actually preparing for my first adult swim meet! (I do have to learn how to dive off the blocks, however! yikes!) I love the idea of a new and completely different challenge to keep me focused and driven.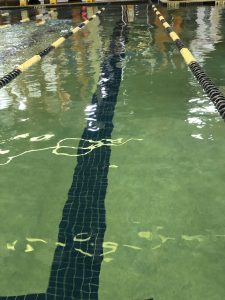 And I've been connected through dear friends to the most amazing doc who is literally putting me back together- a little bit at a time. Years of hard training has done some damage to my body I finally need to address. The plantar is just screaming the loudest… So, I'm ACTUALLY listening, stepping back and ready to truly heal. Both inside and out. The next 3 months not running (and easing up in general…) will challenge me in ways I don't even know about yet, but am trusting in God's plan.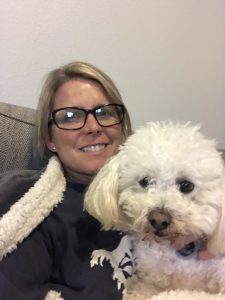 All of this to say, I have learned that slumps are entirely normal. Nearly everyone has them. I am lucky to be surrounded by a good team that loves me, stands by me and encourages me to keep going when I need it most. For that I am thankful. I'm not there yet, but am getting to the other side. #RiseUp

Paul, you are my rock.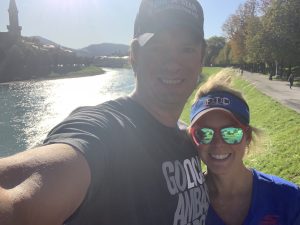 Onwards and upwards into 2020.
"When my heart is overwhelmed, lead me to the rock that is higher than I' – Psalms 61:2