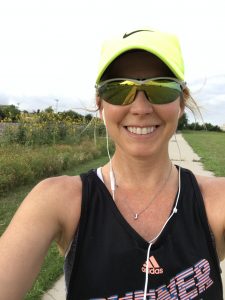 As athletes we always look back at previous races and reminisce… but somehow, it's the bad ones that always come top of mind and creep in. We relive them and tell ourselves what we would have done differently and have the "what if" conversation over and over in our head. 
"What if I didn't start out so fast…?"
"What if I had a longer taper…?" 
"What if the weather wasn't so darn hot..?!"
And sometimes we don't even realize we're still carrying those burdens and experiences on our shoulders.  But they're in our heart and minds often times weighing on us more than we know. 
How do we let go and leave behind yesterday's performance to prepare for tomorrow's?
The best athletes have short term memories – yep, they quickly let go of downfalls and disappointments remembering that everyone has an off day. They perform in the present always focusing on 'winning the moment' and not dwelling on past defeats. 
Ask yourself: did I give everything I had to give that race? The answer is usually yes. 
We can all a chapter from this elites book – we need to shake it off, celebrate what did go well and most importantly learn for next time. And the action of writing down your learnings signals the brain (my brain anyway!) that you've got it in a safe place – not weighing on your shoulders any longer! (Seriously, try it!)
As many of you know, I had a less than stellar performance at my last marathon – excuses aside – it just wasn't my day. And I'm guilty of the "what if" conversations rolling in my mind since that day. But I took my learnings wrote them down, made some new goals and took this to fuel my upcoming tri training. 
Now with Buffalo Springs Lake Ironman 70.3 days away, I have a singular focus: concentrate on the here and now – remembering that I GET to do this!  Nothing else matters this weekend – past or present – just putting my best down on the course that day.  
And to all those racing this weekend  – always seek the positive and "ignore the noise" from the past –  because you got this!!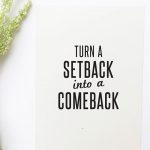 Cast your cares on the Lord and he will sustain you; he will never let the righteous be shaken. Psalm 55:22