I'm wrapping up taper – hooray, right? As athletes we know this comes with mixed emotions as we're so happy that the big boy miles are behind us, but the 'taper madness' is very real! We get jittery, yet incredibly exhausted, feel very heartfelt, but super crabby!! The lack of endorphins running through our bodies sends us on an emotional rollercoaster and we begin to question everything? Did I get enough long rides in? Did I do enough strength training? Am I acclimated enough for the heat?

But we have to trust the process – our process – take each day one day at a time, and believe in our training. I personally struggle with this always wanting to get in *one more* quality workout, but have to stop myself!  Recovery becomes critical at this point and while it's hard for us type A athletes to take that into account, it truly is the fourth discipline.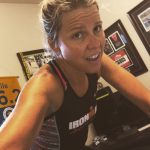 Unfortunately, I don't listen to my own advice….  I've had all my 'issues' pop up the last few weeks because I haven't taken recovery as seriously as I should have been.  And on top of it,  I recently caught a wicked bug that's left me down and out! But this is where a good coach comes in to play… they can adjust your plan and still get you where you need to be despite life's hiccups. So thankful for Coach Soria and all those who have helped me on my adapted workouts and been patient with me while sick. Bless my sweet husband, my work family, FTC crew and my mom and sister who continue to pick up the phone when I call hysterical on the other end. Love you!
I've also started researching and preparing myself for the course – what a slap in the face? Don't get me wrong, I knew what I was getting into, but seeing it again in its full glory makes my stomach turn. 6,000 feet of climbing on the bike, 90 degree 4-loop run, oh and that non-wetsuit ocean swim…. yikes.  
What does this mean?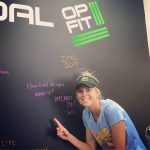 Besides being a complete sufferfest and a big fight to the finish, I need to adjust expectations. This will likely not be my PR course, or my best bike split, and probably won't be my showcase swim…but this might be my best performance. Why? 

Often our best races don't translate to PR's or bragger splits. My goal this race is execution, mind/body connection and most importantly learning how to struggle better than the rest. The intangibles. This is a building year for me and I already feel like I've conquered this training season. It's taken more out of me emotionally and physically than I can put into words. There have been some dark moments along the way, especially recently, but each one has prepared me to fight on that course… They say, "it's always darkest before the dawn" and while it's been a long, tough road to get here, I already feel like a new person, a new athlete, a fresh version of myself. And to me, that's a win.
I know there's more to come and I can't wait to see what God has planned.
To a new dawn…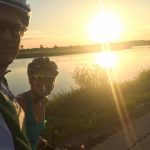 Be on your guard; stand firm in the faith; be courageous; be strong.  1 Corinthians 16:13