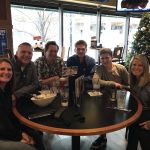 It's New Year's Day. There's 365 blank pages before us, new experiences to be had and a whole year to make a difference. Are you ready? What do you stand for? What do you believe?
Many of us are aiming for new races, setting nutritional goals, or just trying to not fall off the wagon in the off-season (which is my case!).  But the turn of a calendar year stirs something in all of us … it's the season of change, the season of fresh starts, the season to reflect…
The last couple months I've had some time to step back, to think and to enjoy life's simple pleasures.  I've been able to step out of the training routine and spend time with those who have been on the sidelines (literally) for me. Ironman is hard. And I'm not talking about the training. It's a constant life balance that quickly becomes one-sided. You lose yourself in it…but you can also find yourself too. I know I did…
With this reflection, I captured a few thoughts that turned into the list below …A good friend and colleague challenged our team to this exercise and I found it to be exactly what I needed  … because, before you can head down a new path, you really need to know who you are and what you BELIEVE:-)  Enjoy!
I believe..
I believe a long run can leave you both empty and energized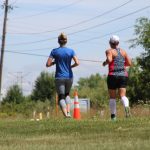 I believe in the power of prayer
I believe 80's was the best music genre
I believe in the unspoken bond between sisters
I believe the best feeling in the world is sand between my toes and a cold drink in my hand
I believe girls can wear trucker hats
I believe in manners, in saying yes sir and yes ma'am and that southern charm will never go out of style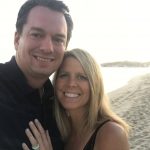 I believe in taking chances, following your heart and chasing your dreams
I believe you can find the love of your life in high school
I believe people who judge the Ironman just haven't crossed a finish line
I believe in flowers for no reason
I believe the open road and your best friend are the best listeners
I believe Amazon prime is the best invention of our time
I believe in everyday heroes
I believe in doggie love – their licks and wags don't lie
I believe in the history and richness that is the Boston Marathon
I believe a good cup a coffee and a good pair of running shoes can change your life
I believe laughter is the best medicine (especially when paired with timely sarcasm)
I believe in inspiring others
I believe Steve Prefrontene was one of the greats – and that no one will ever match his grit
I believe in the power nap, lazy Sunday afternoons and a good Netflix binge
I believe riding a bike is the best metaphor for life … a constant balancing act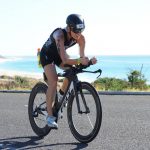 I believe in friends that become your family
I believe a hot cup of coffee warms the soul … and that Race Trac gas station has the absolute best
I believe in soulmates
I believe 'grams drink' is still the best alcoholic beverage (cranberry & vodka)
I believe you can never have enough race t-shirts
I believe the bigger the dream, the more important the team. I love you Paulie.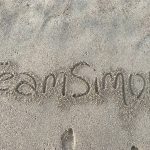 I want to also say thank you … to everyone who has supported me this past year and followed me on this journey. It means more than you will ever know. Cheers to 2018!
Don't worry about anything; instead, pray about everything. Tell God what you need, and thank him for all he has done. Then you will experience God's peace, which exceeds anything we can understand. His peace will guard your hearts and minds as you live in Christ Jesus. Phil: 4:6-7