This week marks the ending of an era as I say good bye to my Town North YMCA family after six years. While this decision was not an easy one, I prayfully and carefully came to this decision after much soul searching.  And, I'm excited to see where the next chapter will take me!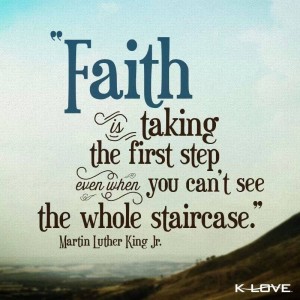 I have trained and taught some of my clients for almost 5 years. And, what a ride it has been! They have seen me through so much – buying our first house, finishing my first marathon, my reality tv obsession, battling injuries and so much more! They were always there for me – listening always excited to work together, always excited to catch up.
As I wrapped up my last class several ladies who had been with me for years said, "Julie, you've had a lot of extra moms here looking out for you!" Yes, that's exactly how I felt – they were my extended family.  (And, they made sure to remind me to wear sunblock on my long runs and not to push to hard – just like my mom would say 😉 ) I'm sure Char appreciated these ladies too – even if they had never met!
As we said our good byes after the last class, I looked around the room remembering all the things I had seen them through as well – kids born, grandkids born, marriages, kids to college, loses of loved ones, vacations, sickness, new jobs and all the laughter and joy we shared over ab work and squats 😉 
What I will miss the most? Well, that's hard to say.  (Everything!) But one thing that I know I'll miss hearing each Monday is "Julie, how far did you run this weekend?" Or, "How did you do in your race?" And "Did you win?" And, no matter how far or how well I did the response would always be the same: "Wow, you're amazing!" 
I had my own set of fans cheering for me from the YMCA sidelines. The support was incredible and immeasurable!  I don't think they knew just how much it all meant to me. It meant the world.
Last Sunday I ran 9 miles for the first time since February when I got injured. (And coming off a 50 mile bike the day before I was pretty psyched!). And you know what? I couldn't wait to tell my TNY family – my clients, the trainers and my Coach, Jason Soria.  To share the small accomplishments along the way is what got me through some of those tough workouts on the way to something bigger.  The high fives, smiles and "thatta girl" each week is a BIG reason I've been able to push harder, dig deeper and believe in myself.
So, here I am – leaving a little stronger than before,  new athletic goals ahead of me, and with friends that will last a lifetime!