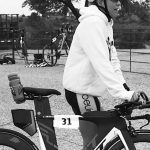 They say when it gets really hard, that's when a breakthrough is about happen .. Well, I must be on the verge of something pretty big? Lol.
But honestly, things have just been plain hard lately. I'm not one to complain or make excuses, but life has thrown me a few curve balls that has left me feeling down and out. It all came to a head at tri camp (which was awesome, btw) but my body would not cooperate. I fell short on key workouts and didn't finish Buffman and Squeaky on Sunday – My first DNF! I was beat up mentally and physically and left angry – not to mention dizzy, fatigued and sick to my stomach for days after. WTH!!! Endurance racing has chewed me up pretty good before, but this was different? I know my body and knew something was off?    And there was…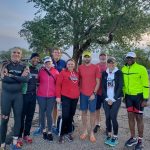 I'm doing my best now to level off with supplements, better diet and nutrition- but I'm downright exhausted and struggling each day to get back. Every workout is harder than it should be and recovery takes even longer – I feel like I've taken several steps backward, while still trying to move forward.
It's very easy to get caught up in the day-to-day, ignore the warning signs and brush off aches and pains. We just keep pushing, pushing and pushing and don't acknowledge when our body starts screaming! While there's simply no replacement for hard work, consistency, and dedication we must listen to our bodies, because most of the time its whispering at us before it yells. true story.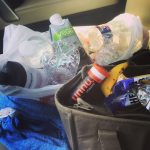 This is something I'm working on more than ever now – I'm taking care of ME, listening to my body and focusing on recovering right for once. Let's face it, I'm not the 25-year-old marathoner I once was… pause for brief meltdown….and I can't GO GO GO like I used to. With some coached guidance, I have actual rest days for the first time (ever!) And I'm eating more calories (and carbs!) than I've had in my whole adult life! And my hard days are hard and my easy days are truly EZ! It's a shift for me, but I'm trusting the experts and willing to do about anything to get and stay healthy… #whateverittakes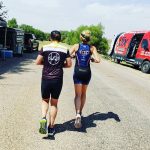 So, I realize I've been MIA (missing in action) at many gatherings or group workouts but know that I'm not saying no to you, it's that I'm saying yes to myself right now. And pile on my real-world life swirling with work deadlines, a home remodel and family obligations it seems more than overwhelming some days. But you know what? At the same time Ironman makes everything else in life more achievemable, more manageable, almost easy in comparison. It reminds us that "Anything is Possible"
So I continue to rebuild myself, challenge myself and center myself in this world of chaos – knowing I will come out a little stronger in the end.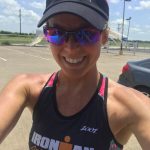 Don't call it a comeback
#believe
Cast your burden on the Lord and He will sustain you; He will never allow the righteous to be moved  Psalm 55:22