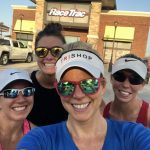 I'm in my last block of Ironman training for Chattanooga, yes the big boy miles! But for the first time ever during a final build I can honestly say I'm not breaking. That's right. No meltdowns, no crying fits, no med center trips for heat exhaustion and dehydration and no Paul pushing me out the door in the morning barking, "You signed up for this!"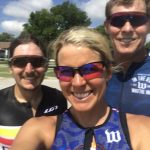 Don't get me wrong, there's still sacrifices and holding off on other things in life. And the training can be slow at times – It's hard to be patient and aggressive at the same time. But I feel like Coach Tommy is truly on this journey with me. He's helped me understand that its not about crushing the next workout every single time, it's about the desire, ability and stamina to do this for the long run, managing hard efforts with rest, listening to your body and fueling RIGHT! (Or, fueling in general in my case…) But that's where you'll unlock your potential – when you hit the right balance between all of this, which is no easy task! But you know what, I feel like we're onto something pretty great together 🙂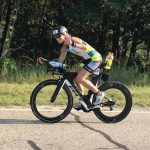 In addition to new approaches to training philosophy this season, one of the biggest shifts has been in mindset and reshaping my Athletic Identity…So what am I talking about? Well, for so long I was "a runner who sucked on the bike." This is what I told other people and more frightening, I continually told myself.
But today I am a biker.
I had to change the dialogue —  completely change the conversation in my head first before my body would start to believe.  Most people are too scared to commit/recognize their weakness and use this as a crutch when a race doesn't go as planned, they don't improve, etc. But this season it was about facing my fears, going all in and letting go of the negative in my head – as humbling and frightening as it as been, it's been worth it.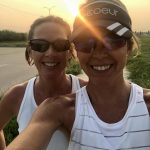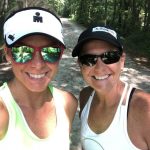 They say, when you get stronger mentally, you are able to stress yourself more physically – I couldn't agree more. I've pushed myself to places I didn't think I could go in training, but it all starts from deep inside – it starts with believing in yourself. I've had some of the toughest bike sessions to date this summer, yet feel more refreshed and renewed than ever before. I guess there's something special that continues to erupt each time I prove to myself I can do this, that I am a biker, that I can be more in this sport.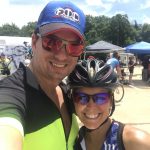 This season has been transformative in many ways, and with a few weeks to go before IMCHOO I couldn't be more thankful for those who have lifted me up and
supported me on this new journey-
you know who you are! I thank God every day for this gift, for this opportunity, for this life.
#21days
Trust in the LORD with all your heart and lean not on your own understanding; in all your ways acknowledge him, and he will make your paths straight. Proverbs 3:5-6